UNDERGRADUATE STUDIES
B.S in College of Chemistry and Molecular Engineering; Peking University,
1998, P. R. China
CURRENT STUDIES:
Graduate Student in Chemistry
CURRENT RESEARCH INTERESTS
My research is focused on the structure and thermodynamics of water in
nanotubes, fullerenes and nonpolar cavities including proteins using
Monte Carlo and Molecular Dynamics simulations.
I also worked on improved force fields for water in open and confined systems
PUBLICATIONS
S.Vaitheeswaran, H.Yin and J.C.Rasaiah,
"Water between Plates in the presence of an Electric Field in an Open System"
, J.Phys.Chem.B.109, 6625, (2005)
S.Vaitheeswaran, H. Yin, J. C. Rasaiah and G.Hummer,"
Water Clusters in Nonpolar Cavities
", Proc. Nat. Acad. Sci.101,17002-17005 (2004)
H.Yin, G.Hummer and J.C.Rasaiah, "Water in Protein cavities"
Metostable Water Clusters in the Nonpolar Cavities of the Thermostable Protein Tetrabrachion
", J. Amer. Chem. Soc. 129,7369-7377 (2007)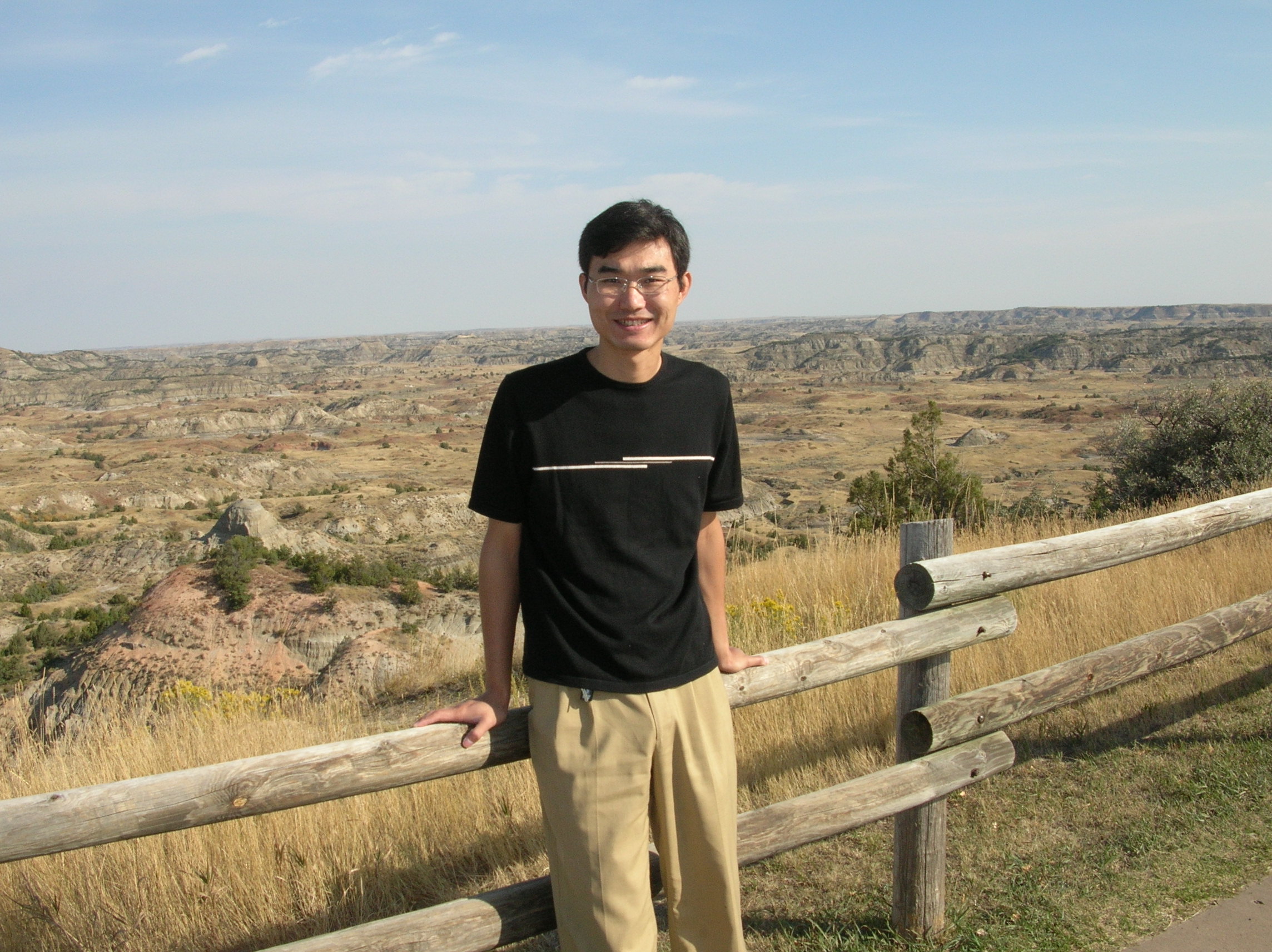 water tetramer in fullerene(C140) water in protein Interleukin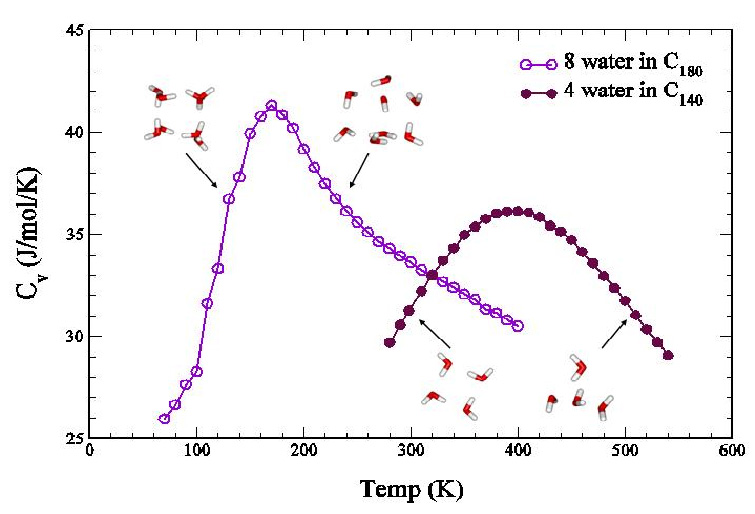 specific heat of the water octamer encapsulated in C180 and water tetramer in C140
Copyright © 2003-2014[Hao Yin]. All rights reserved.
Last update: March 12, 2014.